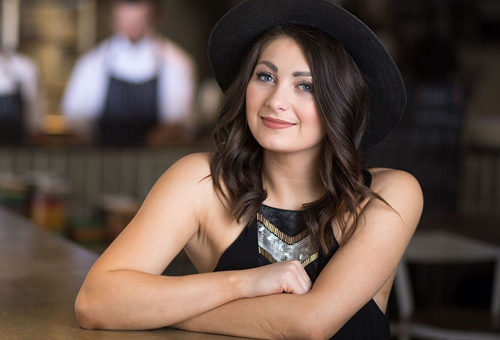 There is much to be said about Sidnie because she is a performer that takes the initiative. When she steps onstage, in a room rife with expectation, she's not shy, she's a leader. And that's a good thing because the Sidnie lead is easy to follow.
Years of training and countless stage performances have honed what was an early desire to perform into a finely tuned charismatic entertainer who is blessed with an outstanding character voice.
Her unbridled enthusiasm is her rocket fuel and its flame is infectious. It endears her to audiences who warm to her delivery of fresh repertoire that blends indie folk with pop and rock and the right splashes of smash hit classics.
There is a belief that flows from Sidnie during a performance. The audience can sense it and they respond in kind because they know they are watching a real entertainer in action and this party, her party, is just beginning.
Sidnie is establishing herself on the entertainment circuit as a confident, energetic and genuine musician/vocalist that is rapidly earning the respect of her peers and who continues to set new benchmarks with every gig.
https://rsflive.wixsite.com/sidnielivemusic

Sidnie is the stage name for Rachael Fahim performances on the live Covers circuit. The Peak Agency represents Sidnie's covers circuit gigs (including Weddings and Events).
High resolution images and further information available (including full covers repertoire list).