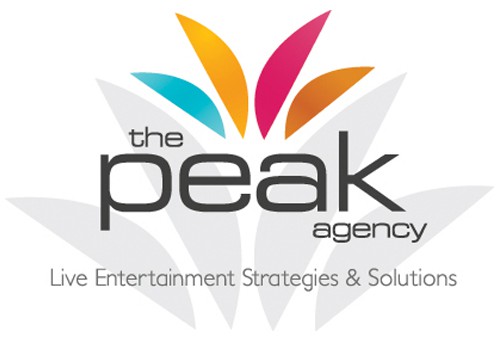 The Peak Agency represents a select and strategic roster of live performers. As an Agency we assist creative musicians, vocalists, songwriters, entertainers, actors, producers and performers by handling aspects of their live work which in turn ensures that they are assisted in focusing on the creative aspects of their career.
First and foremost they are selected because they have a love of being on a stage entertaining people. Whilst most have specific career performance, recording and song writing goals they also have an innate understanding of live work in front of an audience. It is this "character" that sets them apart.
Past representation includes:
Matt Price: 2009 to 2015
Jess Dunbar:  2012 to 2015
Matt Price & Jess Dunbar featured in the 2015 season of X Factor Australia (Jess and Matt) securing a recording agreement with Sony Music and a deal with their management subsidiary, Parade Management.
Victoria Avenue  2014 – 2016 (Sydney covers work)
Victoria Avenue are currently pursuing separate career goals.
_ _ _ _ _ _ _ _ _ _ _ _ _ _ _ _ _ _ _ _ _ _ _
The Peak Agency welcomes submissions from performers for our limited intake for Agency Representation. These submissions should be well considered and outline the benefits you hope to receive and how the relationship could be beneficial to Peak and to yourself. Emails should be clearly noted and are handled with confidentiality. They should also clearly indicate that you are looking for an Agent to represent you (as opposed to a submission for work in a venue we represent).
We are always actively seeking options for Agency Representation. As our roster moves between local work and touring, recording and release support, and development of other projects it means there is ebb and flow that allows us flexibility.
Generally, we will enter into casual agreements and foster a relationship prior to exclusivity. In some instances we may agree to a mutual goal with a performer that enables us to work with a performer which may involve one or more aspects of their career.
To avoid confusion – The Peak Agency accepts all submissions for work in the venues that we represent as Venue Representatives. We endeavour to reply to all emails received … see Contact Details on the materials that we need.
(The Peak Agency does not seek commission from exclusive performers when they are working in a Peak represented venue. All performers are on an even selection standing. For the most part, Agency representation needs to have a clear benefit to both parties to have relevance).